Identifying issues and ways forward: SWOT analysis
2.2. How it works
To carry out a SWOT analysis, participants are organised in groups (at least two groups are needed) of no more than 5 participants each group. If the participants are not familiar with the strategy, it is important to devote some minutes to explain the terminology and the procedure to be followed before conducting the activity (García Carrasco 2013).
Each participant will be given a template to record the different ideas exposed during the discussion. Nevertheless, it is important that the group appoints a spokesperson in charge of sharing the group contribution in the feed-back session.
The activity usually lasts between 60 - 90 minutes divided as follows: 30/45 minutes devoted to the group work and 30/45 minutes for the idea-sharing session.
The final contributions from the different groups can provide final agreements to be materialized in an action plan. You will find a model activity regarding migrant education under the label "Try it" of this section and a SWOT study template by clicking HERE.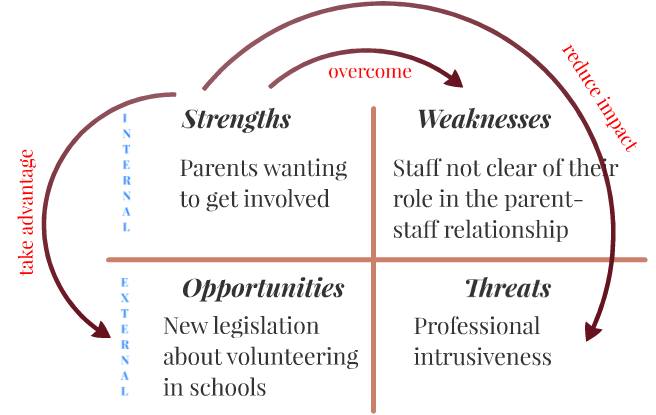 picture by Ruth García Carrasco